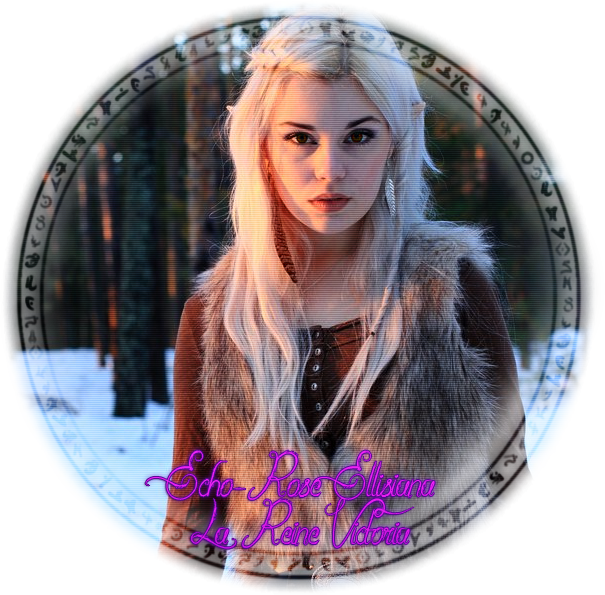 Echo-Rose Ellisiana La Reine Victoria - Duchess of Sularia
Married Name: Echo-Rose Uharu
Appearance:
Hair: Snow White
Hair Length: Almost to Waist
Eyes: Wild Amber
Height: 5'0"
Body: Very Slender thanks to Elvish Blood
Age: Appears 20
Ears: Shaped like Elven Ears
Scars: All across her body they appear like silver rifts, some are cob web thin others not so much.
Skin Tone: Sun-Kissed
History:
Echo-Rose was born to two Sularia noble houses. Cecilia Victoria was her mother, a Rosenite mage who was climbing the high tiers of the Yellow Court. Sage La Reine was her father, he was an elvish noble from a prominent family climbing the same tier. Before her birth, the two families came together to finally topple the top mage family of the Yellow Court. They gained favor with the current Yellow Court Queen Lily. Though her parents had extreme dislike for each other. Cecilia only had thoughts of herself and Sage was a bookish man that had no time for his wife's insecurities. When Echo-Rose was born, she became the guiding light for many of the families under them. Sage loved his daughter with all of his heart, while Cecilia thought they could do better. She endlessly worked the poor girl until Cecilia got killed in the Herana Desert. Sage never remarried and made sure his daughter finally had a proper raising.
Sage taught Echo-Rose the signature magic of the Yellow Court, that being holy magic. She was groomed to become Lily's Second Hand from the time she was born. Lily had even named the girl during her birth because it was the honorable thing to do.
Relations:
Naota: Husband and Hunting Partner
Lily: Court Queen
Angela: Matron Daughter - Serves as Goddess, goes on missions for her once in a while
Holly: Slightly jealous but getting better
Aaryona: Needs to thank for the help
Sage La Reine: Father, Adores
Cecilia Victoria: Mother, Loathes - Deceased
Children: Hibiki, Haruka, and Mica - Triplets